Recover Mac deleted files
For the sake of data security, files deleted on Mac are temporally stored into Trash, which is contributing to deleted file restoration. As long as Trash is not emptied, users can access it and recover deleted files. But if Trash is emptied, how can users recover deleted files?

Another two cases exist: one case is the files were deleted on mobile device, such as memory card and U disk. The other case is Mac files were removed by using "Shift + Delete". In these two cases, as deleted data will not be placed into Trash, is there any solution to finding them back?

The solution is using MiniTool Mac Data Recovery, a piece of Mac data recovery software. With its powerful functions, users can recover Mac deleted files after Trash was emptied.

MiniTool Mac Data Recovery is a piece of powerful and professioanl Mac data recovery software that is compatible with Mac OS X 10.5 and higher editions. Common file systems, including FAT32, NTFS and HFS+ are supported. Please download MiniTool Mac Data Recovery from Download Center. After installation, launch it and users will see its main interface.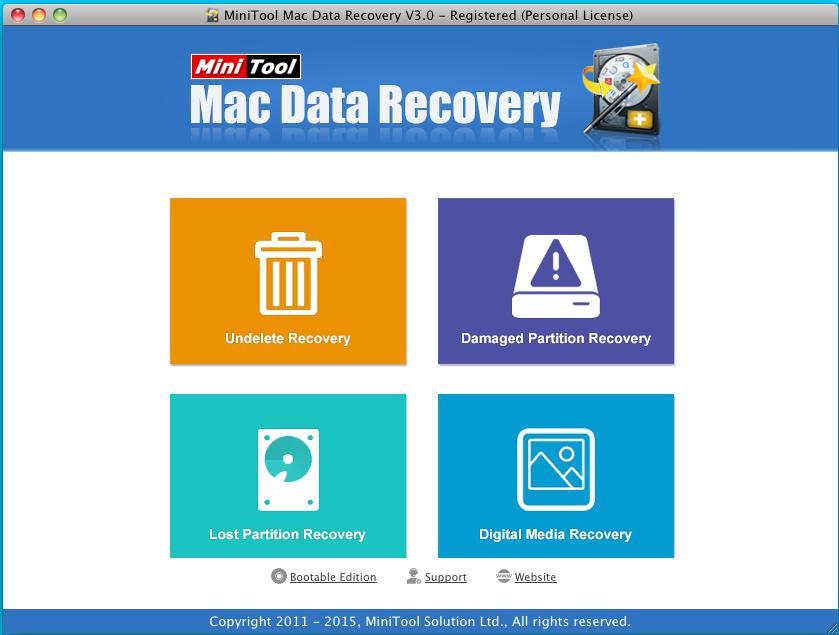 From above interface, users can see MiniToool Mac Data Recovery is equipped with four data recovery modules. "Undelete Recovery" is used to recover deleted files.


Data Recovery from FAT32 Partition and HFS+ Partition
If the deleted files are in FAT32 partition which is common on Mac, "Undelete Recovery" module can recover deleted files from emptied Trash. However, if the partition is HFS+, users should use "Damaged Partition Recovery" to restore emptied files because HFS+ is particular and its scanning method is different from that of FAT32.

We hope this simple introduction of MiniToool Mac Data Recovery will help users to recover Mac deleted files successfully. Download one if necessary.